Logging¶
Most of the containers used in stack managed by Wodby built in a way so all software running in containers stream their logs to the output of container and handled by Docker and Kubernetes. Logs are not persistent, if you restart a container (e.g. happens when you configure a service and redeploy stack) you will lose it.
There 2 ways to get your applications logs:
Log streaming from dashboard¶
Go to Instance > Logs, choose a service (container) and click Stream. Last N log messages will be fetched, plus all new messages will be shown in real-time.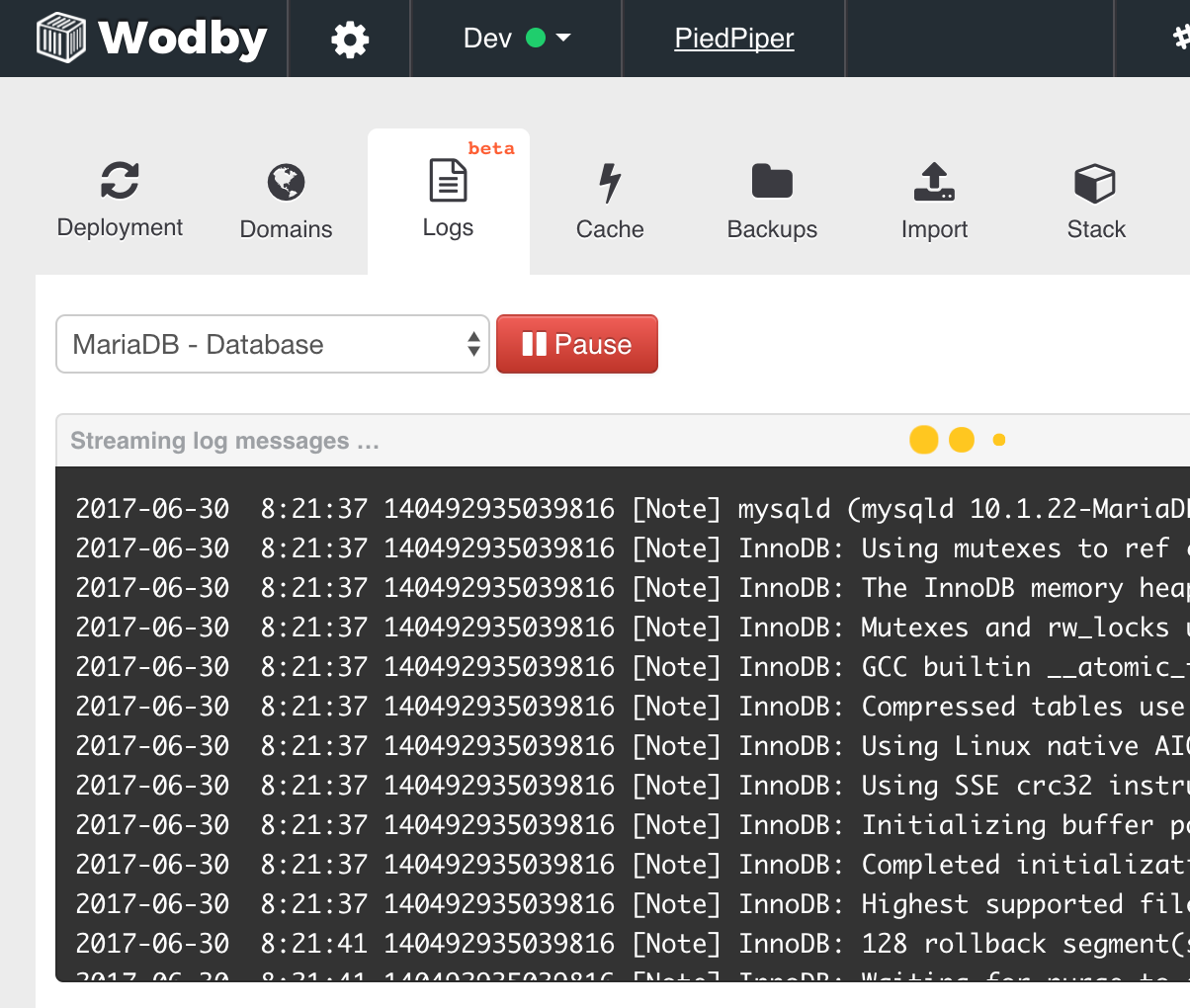 CLI with kubectl¶
Go to Instance > Stack > Service and copy Show logs command. Connect to the host server as root and run the command. Adjust the value of tail param to specify how many messages to fetch. For more params see kubectl logs reference.
Some software may additionally store their application logs in files inside of a container
In some cases you can stream application's logs (e.g. watchdog in Drupal stack) to an additional syslog container via modules/libraries like Monolog.