Introducing
New wodby.com and our logo
Today we're launching a new logo, as we start to prepared to the Wodby 2.0 launch.
Our old logo dated 2015 it was just a container, back then when the container-based infrastructure was still very novel. Now, it's considered to be a standard, so we're dropping that boring container.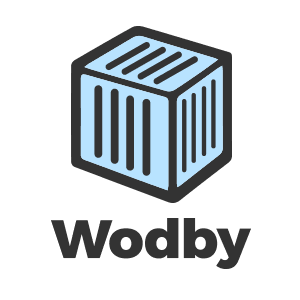 Wodby's idea takes its origin from the Drupal and Aegir project, both of which have logos that follow the water thematics, and as so it derives its name from the water spirit in a slavic mythology Vodyanoy (Vodyanoy or Wodby in Upper Sorbian language). So we decided to reflect this in our new logo in the shape of the waves and the first letter W.

New wodby.com
Our old website was built in Drupal 7. Back then when we just launched Wodby 1 MVP we only planned to deploy Drupal websites, but gradually the idea has transformed when we introduced stacks (known as bundles first) and allowed to build custom stacks. As we move away from only Drupal-specific to generic infrastructure platform it's only natural to migrate our website from Drupal. We still love Drupal but Drupal itself recognized the flexibility of static frontend by embracing decoupling and headless setups.
New blog now at wodby.com/blog
Our blog now will reside directly on the main website at https://wodby.com/blog. Our old posts are still available at https://blog.wodby.com